Elementary to High School: Miss Renn Has Seen It All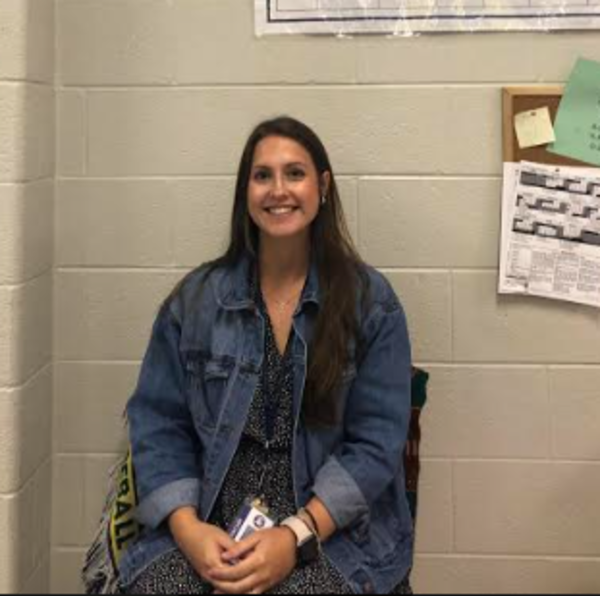 Hidden Valley is happy to welcome our new Driver Ed and PE teacher, Alexandria Renn!  
 Miss Renn taught many different ages and grades before coming to Hidden Valley, including pre-k 3, 5th grade, and 6-8th grade. Miss Renn comments on how teaching elementary and middle school to teaching high school is "a different change of pace." 
 "How did she end up at Hidden Valley?" you may ask. Miss Renn said she was looking to do something different and "get out of the middle school scenario, this just happen to open up and I was lucky to apply."  
 Changing school districts (and grades) is hard, but Miss Renn has adjusted well. When asked how her first week at Hidden Valley was, she notes that it was "really easy, low maintenance, and no issues." 
 Looking forward to the 2022-2023 school year, Miss Renn is excited about getting to know her students more, as well as her fellow faculty and staff members.  
 Because of the nature of a Health and PE teacher's job, part of their responsibilities is being flexible from teaching in a classroom to a gymnasium. This change can be seen by students, but we don't frequently think about a teacher's pivot from academics to keeping students active and motivated in a gym class. Renn observed that as the year goes on "not being confined to a space," and "being more active is beneficial for your brain and learning." 
 Starting out the new school year at Hidden Valley, we are excited to welcome Miss Renn as a titan, and look forward to future collaborations with her at Titan Times.