Singing Valentines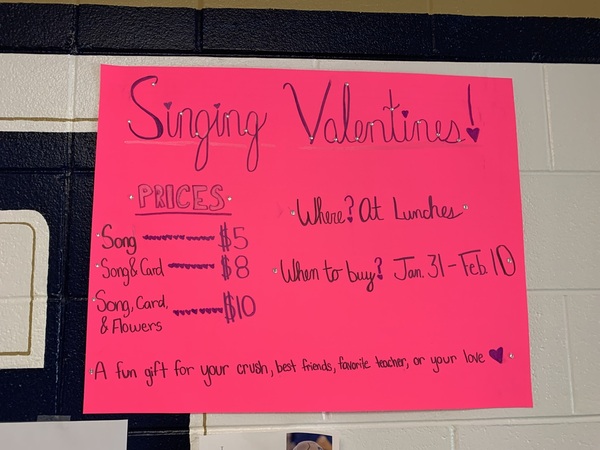 Starting a new school year at Hidden Valley normally brings up new traditions and fun. However, we still have our old ones. One of the old traditions at Hidden Valley is Singing Valentines.
Singing Valentines are a gift that you can buy for your friend, crush, teacher and significant other. To buy them, all you have to do is fill out a form for the Choir, pay the money and wait for them to deliver it to the person.
This can be a great gift if you have no idea what to get your person. They have 3 options of things to buy. The first costs $5 for a song. The second costs $8 for a song and a card. The last option costs $10 for a song, a card and a flower.
If you are looking for the perfect gift to get someone around Valentine's Day, this could be it. These are delivered on February 11th, the Friday before Valentine's Day.