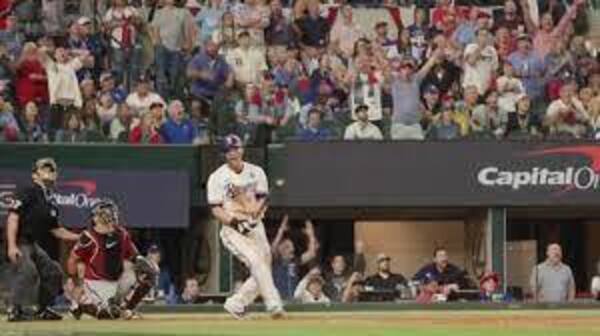 The MLB 2023 World Series has just ended the past week with the Texas Rangers beating the Arizona Diamondbacks 4-1 in a 7 game series.
The MLB playoffs have finally come to and end with the Texas Rangers and the Arizona Diamondbacks in the MLB 2023 world series. This is an odd matchup with no one predicting these two teams to be in the final 7 games of the season.
"My predictions were the Baltimore Orioles  and the Atlanta Braves with the Atlanta Braves winning the 2023 MLB world series," stated Zach Slough(10). Evan Cobb's (9) predictions were, " the Atlanta Braves and the Houston Astros be facing off for the world series."
During the first game the Texas Rangers came out with the win for the first game of the series making it 1-0 over the Arizona Diamondbacks. Both Zach Slough(10) and Evan Cobb(9) predicted the Rangers to win with the powerhouse team that they are.
Story continues below advertisement
With the second game days later the Arizona got on their tails and quickly responded making the series tied 1-1.
After these two games it was a tough choice to know who would eventually win the series and possibly go into game 7. Zach slough(10) stated, " I think that the Rangers are going to stay strong and come out with the win to win the 2023 world series." "I think that the Diamondbacks will keep there energy and win the whole series all together," said Evan Cobb(9).
After that game the Texas Rangers did not lose another game winning the MLB World Series 4-1. With the show that Rangers Corey Seager put on he won the 2023 MLB World Series MVP.