World Cup Final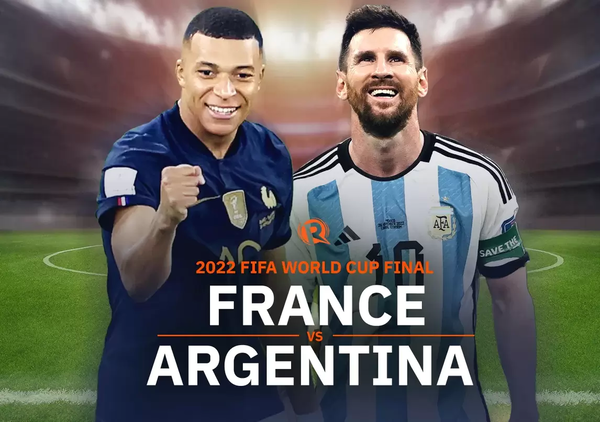 The 2022 Qatar FIFA World Cup Final took place on December 18th, 2022. Playing in the World Cup final were the countries Argentina and France. The match took place at Lusail Stadium in Qatar.  
The world cup started with a 0 – 0 score. 23 minutes into the match Argentina got a penalty kick from France where Lionel Messi scored the first goal. At 36 minutes Angel Di Maria scored the second goal, Argentina's second goal before halftime.  
Returning after halftime Argentina was ahead with a score of 2 – 0. 80 minutes into the match France got a penalty from Argentina and Kylian Mbappe scored the penalty making the first goal for France. Kylian Mbappe scored again 81 minutes into the match less than 2 minutes apart from his first goal and tied the score with Argentina 2 – 2.  
Since no one scored again after the 90 minutes of the match were up, the game went into extra time. At 108 minutes Lionel Messi scored his second goal of the match and the third overall goal for Argentina. His victory didn't last long and only 10 minutes after Messi's goal, France got a penalty and Kylian Mbappe scored tying the score once again 3 – 3.  
The extra time had run out and the two teams were still tied, and the game went to penalty kicks. France won the coin toss and went first in the penalty shootout. France started out strong and scored their first penalty in the shootout as did Argentina. France missed their second penalty unlike Argentina that scored their second, third, and fourth, while France only scored two over all penalties, meaning Argentina would take home the World Cup Champion title.  
Tia Madhoun (10) commented, "I wanted France to win the World Cup. Even though that didn't happen I still thought it was a good World Cup Final." Argentina is now a three-star World Cup Champion, winning their first World Cup trophy since the 1986 World Cup.