Buffalo Bills Football Player Collapse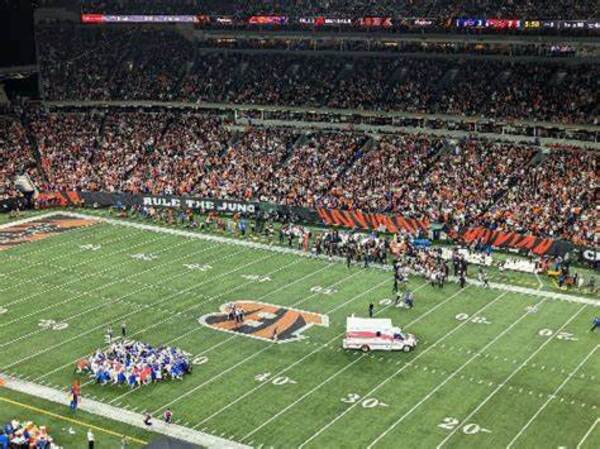 Buffalo Bills player Damar Hamlin collapses mid-game in Cincinnati on January 2nd. In a game against the Bengals, player number 31 was tackled but quickly recovered, only to be taken back down by his heart. Fans and players watched as paramedics tried to revive him.
Trevor Becker, a student at LHS in Buffalo, NY says, "Hamlin's collapse shed light on the importance of medical assistance on the field, and knowledge of CPR overall."
Right after he woke up in the hospital he asked, "Did we win?" Fans created shirts to raise money for first responders and the people that saved Hamlin's life.
As of January 17th, Damar has now reconnected with his teammates for the first time after suffering from cardiac arrest. He expressed his thanks to his supporters for praying for him during his ongoing recovery.
His journey to recovery is far from over, but his team has decided to keep playing with Damar supporting in the stands. Support from all around the U.S. continues to pour in quickly.