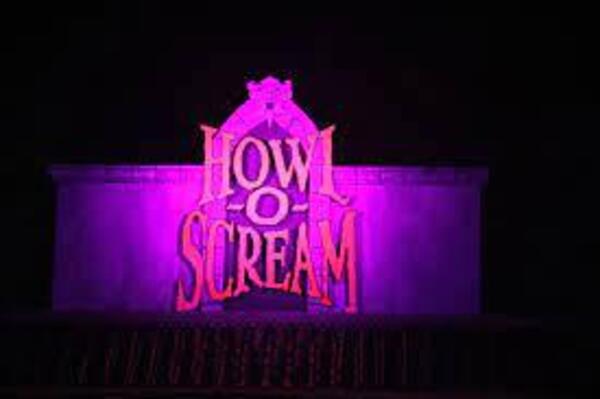 From September 8th through October 31st, Busch Gardens Williamsburg hosts Howl-O-Scream; a spooky event packed with tricks and treats for every visitor, including haunted houses, scare zones and special events.
Every Autumn, people await the opening of Howl-O-Scream to partake in spooktacular fun. Aside from the creepy music and decorations, the theme park takes it a step further, adding several haunted houses throughout the park. The houses wind you through a maze filled with scare actors ready to frighten you to death.
Lydia, who went into the haunted house "Killarney's Diner," stated, "The people cornering me inside the haunted house was the scariest part."
The park also includes areas clustered with several scare actors known as scare zones. Some zones are more frightening than others, as one of the zones even has people with chainsaws. The acting is well performed, and quite frightening for groups of all ages, with the costumes ranging from broken dolls and clowns, to Medusa and mice.
Story continues below advertisement
One scare zone is near a bridge that overlooks the water where Braydon Woods said he had his scariest experience. "Someone came out from around underneath the bridge and scared me."
Aside from scares, Busch Gardens also offers some events suited for younger audiences, one of them being the Pumpkin King show. It includes hype music and dancing along with the crowning one of the children as the "dancing queen" as a fun way to wrap up the night for the kids.
While Howl-O-Scream remains a fun family favorite in many hearts, it isn't quite as scary as some local haunted houses like Blue Ridge Nightmares for most people. If someone is looking for fun activities loaded with spooky scares that are fit for younger audiences as well, Howl-O-Scream will quickly become a Fall favorite.