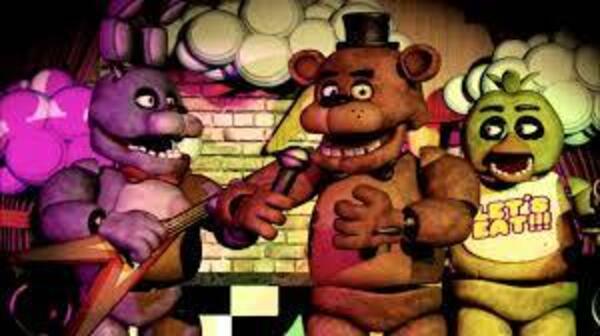 A popular horror video game graced the silver screen this past weekend. On October 27th, Blumhouse Productions released their first adaptation of this video game. The original Five Nights at Freddy's game was created by Scott Cawthon and was released in 2014. It later became a 9 game series with the latest installment in 2021, as well as four books. Many fans have been looking forward to the movie adaptation for years, after Blumhouse Productions first announced their plans back in April of 2015.
The movie opens with an opening theme paired with animations of backstory scenes from the games, in a direct reference to the original source's pixelized scenes. We first meet Mike Schmidt, a former mall security guard who is struggling to maintain a job so that he can keep custody of his younger sister, Abby, who struggles socially. While trying to find a new job, Mike's only option is a night shift security guard position at the abandoned Freddy Fazbear's Pizzeria, which he is unsure of at first, but eventually takes. At the job, he meets a police officer, Vanessa, who has an odd affinity for the place, claiming that she was just fond of it as a kid.
At the same time, Mike has been trying to find out who kidnapped his brother during their childhood, which the pizzeria may be bringing him closer to. Things have started to get weird as the simple job of making sure no one breaks in becomes more complex. Especially after his aunt tries to sabotage his job to get him fired so that she can take custody of Abby for money. The attempted sabotage leads to a worse discovery about the dark nature of the pizzeria's animatronics, and the man who gave Mike the job may not be what he seems.
The movie has received mixed reviews. Many people have been looking forward to a movie adaptation of the game for years and may have gotten their hopes up. While the books and cut-scenes in the game do provide back story, a lot of the popularly known back story is only theorized.
Story continues below advertisement