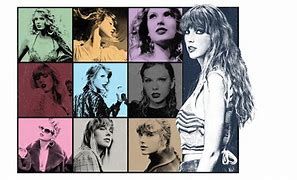 On March 17th, 2023, Taylor Swift's monumental Eras Tour began, acting as her second all-stadium tour since the Reputation Tour (2018). The artist began her road show in Glendale, Arizona, debuting her nearly three-hour musical and theatrical performance. Swift also introduced the concept of "surprise songs," a point in the show where she acoustically performs 2 songs not included on the set list.
Her tour swiftly blew up on social media where fans could share their eras outfits, themed friendship bracelets, experiences, and more. Taking over social media as well as entire cities, Taylor Swift's tour had a major impact on both the places and people she performed to. Self-proclaimed "swifties" from all over the world traveled to experience the magic of her shows, even from parking lots.
Throughout her tour, Swift dropped subtle hints to her mastermind plans for new rereleases, tour dates, and even possible new music, further exciting fans, including those who could not experience the show in person.
This tour broke many records including attendance, ticket sales, variety, and more. In fact, one of the nine VMA's Swift won at this year's show came as a result of the Eras Tour. As the first leg of her US tour came to an end, Swift announced international dates as well as additional dates in the US in 2024.
Story continues below advertisement
Her tour united fans of her music all over the globe and brought further good publicity to her name. As she continues to rerecord albums and tour the world, Swift is reconstructing her own reputation. She serves as a positive role model to people everywhere and continues to grow as a successful musician and businesswoman. As the tour continues in other parts of the world, Swift's influence will continue to grow and impact more people.