MI5's Worst: Slow Horses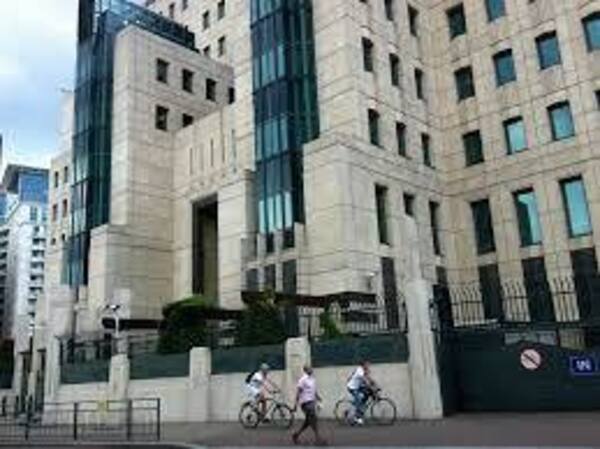 The Apple TV+ original series that premiered last year released the first installments of season 2 on December 2nd. Based on the series by Mick Herron Slow horses follows the down on their luck MI5 agents at London's Slough House. Last season wrapped up in a successful attempt to rescue a hostage from a neo-Nazi organization, this season introduced the new antagonists, Cicadas.  
Cicadas are rumored -but never believed- sleeper agents of the KGB. Jackson Lamb and River Cartwright, two of the main leads first catch a lead on this case when a former MI5 agent drops dead and leaves an ominous message in his death. Old informants are contacted including a former KGB member whose story on Cicadas was never believed. What once seemed like fictional monsters now starts to take shape as a current threat. Other leads that the Slow Horses pursue include a rogue taxi driver, a private airfield, and the owner of said airfield. No leads have produced concrete discoveries. Contrary to most of the Slow Horses, new couple and long-time coworkers, Min and Louisa have been "seconded" by MI5 high-ups. Their mission is to provide security for the meet up of Diana Taverner (MI5 2nd in command) and a Russian aristocrat. Unfortunately, their assignment quickly turns fatal when Min follows the Russian's personal security, loses his cover, then is pressured to become drunk. The details and motivations at play here are unclear. When Min is found struck dead by a (Russian associated) driver the crime appears connected to the earlier death of the former agent. Around this event is when the released episodes taper off. 
Apple TV+ is releasing a new episode of Slow horses every Friday. The series has been praised by critics for its witty characters and clever plot. Major themes present in the series include organized crime, corruption in government, and diplomatic affairs. I would recommend this series for fans of mystery, thrillers, and dark humor. While I eagerly await future episode, I give Slow Horses 5 out of 5 shields.