BTS, Singers or Fighters?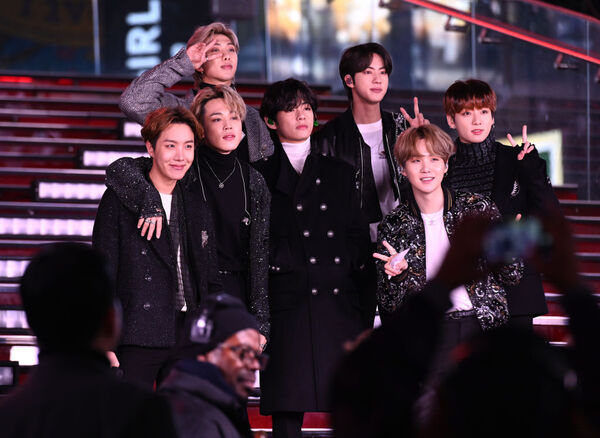 By December, the oldest member of BTS (Kim Seokjin), may have to face the standard military requirement in South Korea, or earn possible exemption through a public survey.
The military service is an 18-month requirement for all men who are Korean citizens, and must be completed between ages 18-30. Kim Seokjin is rapidly approaching age 30 this December, thus making the debate for exemption a popular topic.
Student Anya Swierkowski (12), feels that the exemption of the boy band is far from fair compared to the average citizen stating, "As far as equality to all of the other citizens of Korea, they, (BTS), really shouldn't be exempt." Most respondents to the South Korean survey appear to agree with this decision, having 54.1% of voters in favor of the band completing their service.
Research company JOWON&CI conducted a poll available to all South Korean citizens aged 18 or above to vote either for, or against exempting BTS from mandatory military duty. Based on the responses, 54.1% of voters agreed BTS should fulfill their military service, while only 40.1% were in favor of the band's exemption.
While the 40.1% of voters may support the exemption of the band due to their outstanding achievements and performances through the years, Swierkowski (12) believes "Even though it's a sad thing, I think that disability and illness would be qualifications for exemption."
Although officials have proposed the idea of alternative services for the band, a solid decision is yet to be made on the topic. Officials may use the poll to influence their decision on the band's service, however it is not certain that the poll will be used as relevant information towards the making of the final verdict.