Valentine's day gift ideas
Valentine's Day can be expensive, but here are a few affordable gift ideas for students at Hidden Valley High School.
The first gift idea is Rice Krispy treats made into hearts. The total time for these treats is 40 minutes. All you have to do is follow the directions on the back of the Rice Krispy box. Press the kripsies into a pan and cut them into hearts. The last step is optional, but you can add melted candy on them. Dip each heart halfway into the melted candy and put sprinkles on top. This is the perfect gift for friends and teachers.
The second gift is more common, but can mean the world to someone. It is super simple, just buy flowers and candy. To make it more sentimental you can add a note or make them a card to go with it. Most woman love flowers and candy so this idea cannot go wrong.
Another gift for friends, teachers, or loved ones is just to write a note to them, telling them how much they mean to you. This is a perfect gift for anyone and is quick and easy to do.
The last gift idea is for people in a relationship. This idea is buying a framed constellation map. This is a map of the stars on the night you met or on a special night you had together. This can be bought on the website Etsy.
All of these Valentine's Day gift ideas are easy and affordable. There are so many gifts you can make or buy for loved ones, so make this Valentine's Day special.
About the Writer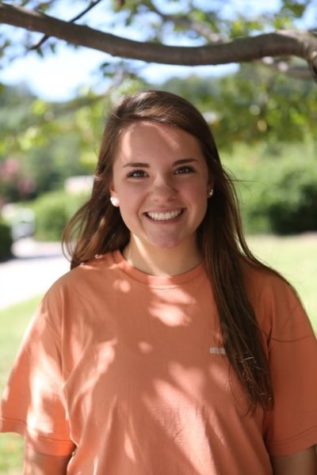 Julia Brown, Reporter
Hi, I am Julia Brown, and this is my first year being a Titan Times newspaper reporter. I play both travel and school soccer and enjoy hanging out with...