Prom dress shopping
Hidden Valley High school Junior and Senior girls are shopping for dresses online and in person for prom on March 21st.
Many girls begin this process about a month before prom so they have ample time to find what they are looking for. There are a few stores around Roanoke to look, but the majority of girls from Hidden Valley order dresses online. Two seniors, Kacie Hanson (12) and Sarah Wanek (12) were interviewed about their dress shopping experience.
Hanson has looked online for dresses at couple different places like Lulus and Showpo. She was looking for a dress with a pretty back and preferably black. Hanson finally found one she liked, ordered it, and is now ready for prom
Hanson said, "Dress shopping makes me nervous because I am never really sure if I will find one I really like."
Unlike Hanson, Wanek is still trying to find a dress. She has been looking online at Free People, Lulus, and Hello Molly. She found one on Free People she liked, but ended up wearing that dress to a wedding. She is looking for a dress that is not very flashy, but still unique. Wanek is also looking for one that is white or a lighter color because she is a senior.
Wanek said, "Dress shopping is kind of stressful because dresses take a while to come in and most people have their dresses so I feel behind."
Hanson and Wanek both agree that dress shopping is not the easiest, but they are excited for prom. They are especially excited because it is their last prom and it is their senior year.
About the Writer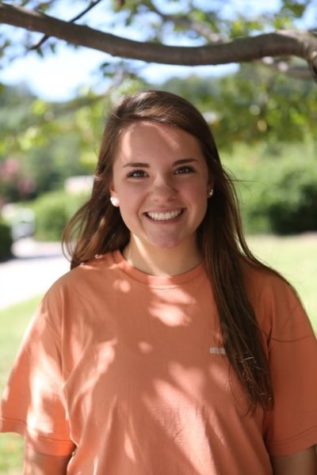 Julia Brown, Reporter
Hi, I am Julia Brown, and this is my first year being a Titan Times newspaper reporter. I play both travel and school soccer and enjoy hanging out with...