College applications
With first semester coming to an end, Hidden Valley High School seniors are focusing on finishing college applications and patiently waiting for decisions to come out.
Many students apply to colleges because they want a stable job when they are older. There are three different ways to apply; Common App, Coalition, or through the school. Two students, Brooke Pettipiece (12) and Sarah Blanton (12), were interviewed on how their experience was and where they see themselves.
Pettipiece has applied to three colleges, Virginia Tech, James Madison University, and Liberty University. As of now, she has been accepted into Liberty and JMU. Pettipiece loves both VT and JMU, which is making her final decision very hard. She is most excited for decorating her dorm and meeting people.
"When I was applying I had lots of checklists and was stressed about deadlines, but the actual thought of going to college was not there. I just thought of it as a task to get done," said Pettipiece.
On the other hand, Blanton applied to JMU, VT, and William and Mary. Her favorite college is JMU, which is probably where she will end up. Blanton is looking forward to the different clubs she can get involved in and meeting new people.
"I was confused when I first started applying to colleges because coalition was weird, and it was also a tedious process. I felt really good when I finished them though," said Blanton.
Pettipiece and Blanton both want to major in nursing. It may be tough for them to choose their favorite college, but they will end up where they are meant to be. College applications are one step closer to a fun four years.
About the Writer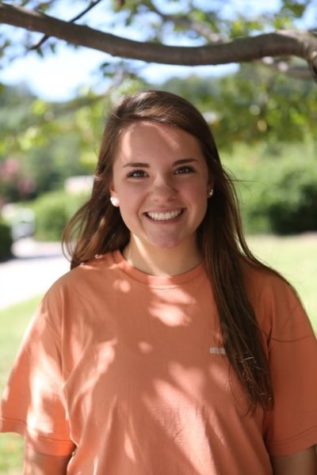 Julia Brown, Reporter
Hi, I am Julia Brown, and this is my first year being a Titan Times newspaper reporter. I play both travel and school soccer and enjoy hanging out with...