Winter break plans
As Christmas trees go up and lights get hung on houses, students from Hidden Valley High School get excited for winter break. In about two weeks, students will leave for winter break. Winter break is about two weeks long this year ranging from December 21st to January 7th.
Many students are looking forward to go on vacation, visit family, or even stay at home to enjoy Christmas. Two students, Erin Conner (12) and Abby Smith (12), were interviewed to find out their plans for winter break.
Conner is starting her break off by working. She works at 310 Rosemont, a retail store located in Downtown Roanoke. She has worked here since August and enjoys it.
"It should be interesting seeing all the masses of people doing Christmas shopping because I worked on Black Friday and it was crowded," said Conner.
The day after Christmas, Conner is going to Pennsylvania to visit her family. She is traveling with her parents in the car and it takes about six hours to get there. This is a tradition they do every year and she enjoys it every time.
"We always do a big dinner and big gift exchange which I am looking forward to," said Conner.
Smith is spending her winter break going to Kansas to see family. They drive every year to Kansas, which is an 18 hour drive.
"We are leaving the day we get out of school and do not come back until Christmas Eve so we are there for about a week," said Smith.
"It is fun, I really like going to Kansas and getting to see my family. Every year we go and celebrate my great grandmother's birthday while we are there. This year my great grandmother is turning 100," said Smith.
Smith said there is not much to do around Kansas so they just enjoy each other's company and spending time together.
Christmas is a fun holiday to celebrate and it is many students favorite holiday. It is interesting to get an insight on the different plans Hidden Valley High School students have for this Christmas.
About the Writer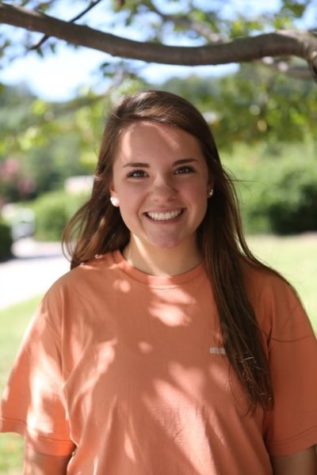 Julia Brown, Reporter
Hi, I am Julia Brown, and this is my first year being a Titan Times newspaper reporter. I play both travel and school soccer and enjoy hanging out with...