Halloween Plans
As the weather is getting cooler, leaves are falling, and pumpkins are being sold, Hidden Valley High School students begin to make plans for their Halloween. This year, Halloween falls on Thursday the 31st, so most students will be at school, but many have plans for later in the day. Two students, Oriana Lukas (12) and Sarah Wanek (12), were interviewed to find out what their plans are for Halloween.
Lukas (12) has been part of the Southwest Virginia Ballet dance center for ten years now. For seven of the years she has been dancing there, she has dressed up for Halloween with her dance friends.
"Every Halloween we have a day at dance where everyone dresses up. This year three of my friends and I are dressing up as Charlies angels from the movie Charlie's Angles that came out in 1976," said Lukas (12).
They are wearing costumes on the 26th and they are just having normal rehearsal that day. Wearing the costumes a few days early will get them in the spooky spirit.
Wanek (12) is spending her Halloween night working a four hour shift at the Brambleton Deli. She has been working at the Deli for four months, so this will be her first Halloween hosting there.
"All of the employees on the 31st are wearing costumes. This is my first time working here on Halloween so I am excited for it," said Wanek (12).
Wanek (12) is dressing up as a cheetah. She is wearing a cheetah sprint skirt with a white sweater and cat ears. Other employees are dressing up as various things such as vampires, cowgirls, skeletons, etc.
It is fun to get an insight on different students' plans because they are so different and interesting. Halloween is a great holiday because of all of the candy and different Halloween movies. Wishing for a safe and fun day for all of the Hidden Valley students.
About the Writer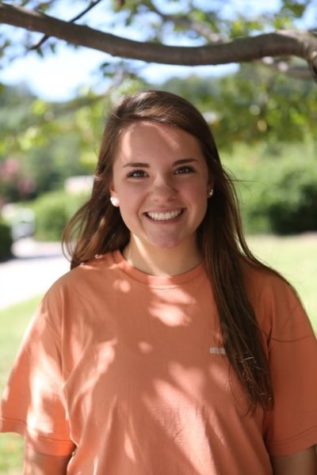 Julia Brown, Reporter
Hi, I am Julia Brown, and this is my first year being a Titan Times newspaper reporter. I play both travel and school soccer and enjoy hanging out with...