Reflection on High School
All students have a different experience throughout their years of high school. Some students have the best time and some people find it very repetitive and boring. With the class of 2020 beginning their last year of high school, Caleb Atkins, a senior this year, reflects on his experience over the years. He shares the way he felt on the first day of his freshman year and the way he felt his first day of his senior year. Atkins also shares some of his favorite and least favorite moments during his time at Hidden Valley High School.
"I was excited my first day of my freshman year so I could get out of the old middle school because I was tired of being in an old building," said Caleb Akins (12).
Atkins did not feel the same way for his first day of senior year, he felt panicked. He did not realize how hard his schedule was going to be. When he signed up for classes his junior year he thought the work load would not be too tough, but he feels differently now. His schedule is tough this year with AP Chemistry, AP Physics, and Latin V.
"AP Chemistry and AP Physics are not even the hardest for me, it is Latin V," said Atkins (12).
Even though senior year is going to be tough for Atkins, he felt that his junior year was the hardest for him. He said that AP US history was very tough for him, especially the AP exam that he had to take at the end of the school year.
"My calculus teacher left during the middle of the school year my junior year which made the class more difficult," said Atkins (12).
Atkins is a part of the Hidden Valley High School swim team and has been since freshman year. He was upset that he did not win states again his sophomore year which he claims to be his least favorite memory, but has one more chance to win states again this year. He attends various school sports, but his favorite sport to watch is his own.
"My favorite moment over the years was when I won states my freshman year for swimming," said Atkins (12).
Atkins has had tough classes over the last three years, but has still had a good high school experience. Atkins is ready to take on his last year at Hidden Valley High School and make the best of it.
About the Writer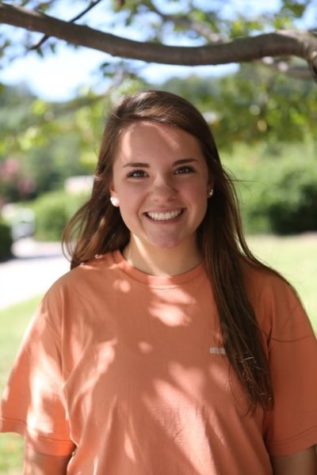 Julia Brown, Reporter
Hi, I am Julia Brown, and this is my first year being a Titan Times newspaper reporter. I play both travel and school soccer and enjoy hanging out with...