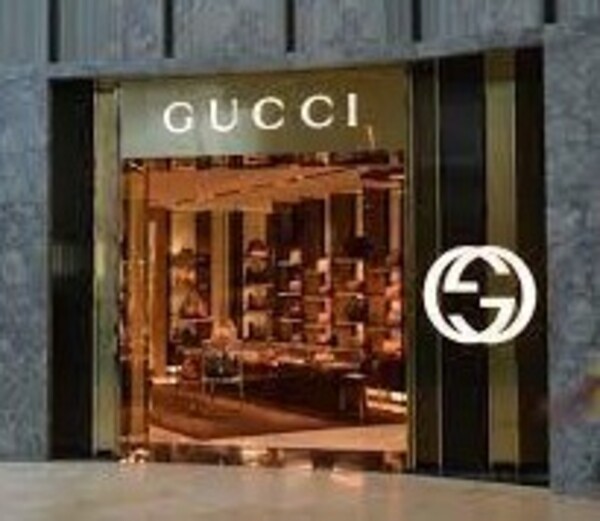 House of Gucci directed by Ridley Scott explored themes of family and business loyalty, greed, all while following the tumultuous love between Patrizia (Lady Gaga) and Maurizio Gucci (Adam Driver), the granddaughter-in-law and grandson of Guccio Gucci, the creator of Gucci. The film starts and follows Patrizia and Maurizio's fast-paced and passionate relationship. As Maurizio and Patrizia fall deeper in love Patrizia's true colors bleed through as her greed shows by way of her constant pressure for Maurizio to join the family business. Eventually Patrizia's pleas are answered, and Maurizio is taken under the wing of his uncle and boss of Gucci, Aldo (Al Pacino) and moves from Italy to New York. At this point Patrizia and Maurizio have a child and a strained relationship that is far different from how it started. When Patrizia's calculating attitude begins to transfer onto Maurizio the two grow even further apart and Maurizio begins to deviate to unsavory business tactics with some push from Patrizia. After twenty years the passionate and at times immoral couple separates, Patrizia is devastated and furious which leads her to hire two hitmen with the help of her long time psychic and friend, Pina (Salma Hayek), to kill a now remarried and smug majority shareholder of Gucci. During the up and down relationship of Patrizia and Maurizio, fellow family members Paolo (son, Jared Leto) and Aldo Gucci (father) are repeatedly gaslit and manipulated to give their Gucci shares to the struggling couple.  At a high-tension point in the movie Patrizia and Maurizio's marriage crumbles as Paolo and Aldo are cheated out of their life's work at Gucci.  
The plot was heartwarming at times but equally bone chilling. We are led to believe from the beginning that Patrizia is a social climber and equally attracted to Maurizio's personality and family wealth. When the movie ends all Gucci members excluding Patrizia (and daughter) are dead be it murder, cancer, or in Paolo's unlikely case, poverty.  The closing scene shows a smug Patrizia being charged with the murder of her ex-husband, in which she dares to tell the presiding judge that she is not in fact Ms. Reggiani but instead will always be Mrs. Gucci. 
The tale of the Gucci family was heartbreaking at the end and left me frustrated with many characters. Patrizia's greed for the Gucci name was so strong and it showed in the movie. Her advice to Maurizio, Paolo, and Aldo was thinly veiled manipulation. In the heart of the movie, I felt pity for Paolo and his whimsical soul, Aldo and his legacy being conned from him, and Maurizio at times for being a victim of Patrizia. The interpreted plot of the real-life Gucci family was entertaining and unbelievable. At the end of the movie the revenge of Patrizia is blind and was a testament to her delusion without the Gucci name. The story was anchored by the long-winded story of Patrizia and Maurizio, at times I was rooting for their love but by the end there was not one character who presented as they were first introduced. I would absolutely recommend this movie to any fan of love stories, crime, and drama. The actors beautifully played a complicated family story and their corruption, I give House of Gucci 5 out of 5 shields.